Foods that don't contain carbohydrates
Foods that don't contain carbohydrates
Foods that don't contain carbohydrates | Zero carbohydrates, carbohydrate-free cheeses and a carbohydrate-free diet are you looking for carbohydrate-free foods
Foods that do not contain carbohydrates:
---
Foods that don't contain carbohydrates | Zero carbohydrate suppositial foods, carbohydrate-free cheeses and a carbohydrate-free diet are looking for carbohydrate-free foods Follow this article to get to know them.
A carb-free diet is an extreme version of a low-carb diet.
Eliminates almost all carbohydrates including whole grains, fruits and most vegetables.
Reducing carbohydrate intake can help get rid of weight pounds and may have health benefits.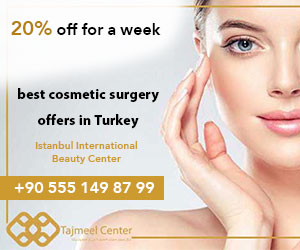 What is a carbohydrate-free diet(Foods that don't contain carbohydrates)?
A carb-free diet is a way to eat that eliminates as much digestible carbohydrates as possible.
Carbohydrates are the body's main source of energy.
Carbohydrates are found in cereals, beans, legumes, fruits, vegetables, milk, milk, pasta, bread and baked goods.
A person who follows a carbohydrate-free diet should avoid most of these foods.
Instead, eat foods that mainly contain protein or fat, such as meat, fish, eggs, cheese, oils and butter.
There are no strict evaluation rules for a carbohydrate-free diet, some people who follow it eat nuts, seeds, non-starchy vegetables and fruits.
High fat like avocado and coconut.
Although these foods contain some carbohydrates, they are rich in fiber, so they have only a small number of pure or digestible carbohydrates.
which is calculated by subtracting the amount of fiber out of the total number of carbohydrates.
A carb-free diet is similar to a keto regimen.
Which limits carbohydrate intake to less than 30 grams per day and encourages you to get 70% or more of your daily calories from fat.
How to eat a carbohydrate-free diet?
Net carbohydrate consumption should be maintained between 20-50 grams per day in a carbohydrate-free diet but there are no specific ranges of macronutrients.
Simply when you follow a carbohydrate-free diet, you avoid all high-carb foods, specifically.
Whole grains and refined, baked goods, fruits, milk, milk, beans, legumes, sugar-sweetened beverages and starchy vegetables such as peas and corn should be discarded.
Foods and beverages allowed in a carbohydrate-free diet include meat, fish, eggs, cheese, butter, oil, water, coffee or regular tea.
Nuts, vegetables, non-starchy vegetables and high fat fruits can also be eaten.
Such as avocados and coconuts because these foods are low in carbohydrates.
Can reducing carbohydrate consumption help you lose weight?
Replacing carbohydrates with protein or fat can help you feel full and eat fewer calories, which in turn promotes weight loss.
In addition, low-carb diets usually promote rapid weight loss in the first few weeks due to rapidly reduced water weight.
This is because each gram of carbohydrates carries approximately three grams of water in your body.
A study of 80 obese "adults" found that within six months, those who limited carbohydrate intake to less than 30 grams a day lost about 4 kg more than those who instead reduced fat to less than 30 calories per day.
Following low-carb or ketone diets for more than 12 months can lead to more sustainable weight loss than low-fat diets.
A carbo-free diet is likely to lead to weight loss at least in the short term.
What are the other benefits of a carb-free diet?
When talking about a carb-free system, we should know that there are many benefits:
Heart health may be beneficial:
Reducing carbohydrate intake may improve heart health, as diets are found to be low in carbohydrates.
Reducing levels of triglycerides in the blood, high triglycerides can increase the risk of heart disease.
It may lead to better blood sugar control:
Reducing refined carbohydrates, especially refined carbohydrates and sugar, can help control blood sugar.
This can be particularly beneficial for people with diabetes.
Some studies show that low-carb diets are effective in lowering blood sugar levels.