Skin care methods
Skin care methods
Skin care methods | Many women are looking for ways to care for the skin and treat facial wrinkles, as some women are looking for treating acne on the face or treating dry skin naturally
Skin care methods
---
Skin care methods | Many women are looking for ways to care for the skin and treat facial wrinkles , as some women are looking for treating pimples on the face or treating dry skin naturally .
With the variety of different ways and methods that can be relied upon for skin care, many are looking for the most efficient and effective ways to care for their skin; In order to get the most elegant look.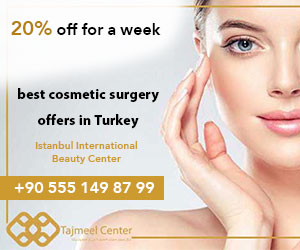 In this article from the health beauty  website , we will learn about skin types, some mixed skin care methods, some oily skin care methods, some dry skin care methods, skin care steps at home, and a group of important natural skin care products and how they affect our skin.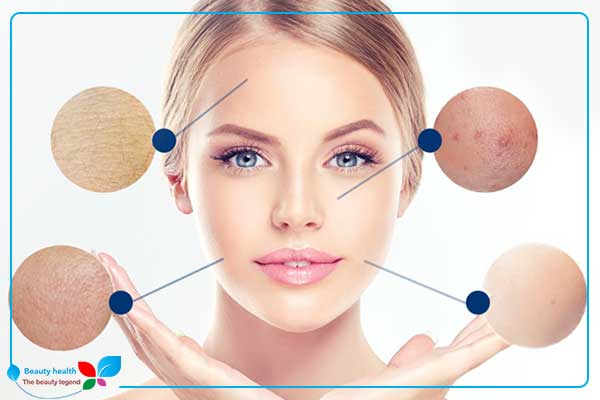 Skin types
Before talking about ways to care for dry skin, combination skin, and oily skin, and how to care for skin at home, let's first get acquainted with the types of skin:
There are five types of skin, and here are the skin types with details of each type separately:
Oily skin
It is characterized by large pores and oily skin.

One of the most common problems that oily skin faces is acne.

It is also characterized by not showing signs of aging quickly.
Oily skin care methods
After we mentioned the types of skin and some tips to care for combination skin and before talking about the dry skin care routine and steps for skin care at home, let's now learn about some ways to take care of oily skin:
After washing the skin after waking up of course, it is recommended to use Cleanance gel from avene, which has the ability to prevent secretions from occurring again during the day.

After washing the face, it is preferable to use Bioderma- Solution Micellaire, which is for oily skin; And it purifies and cleans, after using the previous product and dry the skin, you must use Effaclar From La Roche-Posay, which helps to get rid of all marked impurities.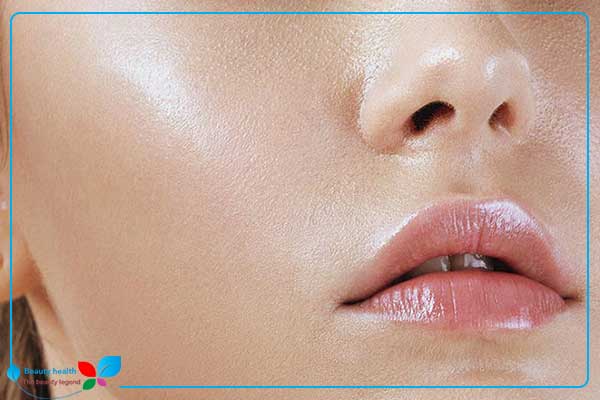 dry skin
The secretion of oils in it is low compared to oily skin.

This skin is characterized by less moisture, and people with this skin can appear cracks.

The biggest problem with this skin is the appearance of wrinkles at an early age, especially around the eyes.
Dry skin care methods
After we learned about the types of skin and ways to care for mixed and oily skin, and before learning about ways to care for skin at home, let us now learn about a scrub and mask that help whiten and tighten dry skin, remove dead skin, get rid of spots, melasma, and unify skin tone:
The scrubber:
We have to bring a tablespoon of medium coconut, a teaspoon of sugar and a tablespoon of

olive oil

.

After mixing the previous ingredients, we get a mixture similar to sand.

The mixture is placed on the face and rubbed in a circular motion for two minutes, without the need for heavy pressure.

After that, you must wash the face with water.

After washing the face, a special towel must be used to get rid of the remaining greasy feel, if any.

This scrub has the ability to provide the skin with the necessary oils and deeply moisturize it. Thanks to it contains oils and proteins needed to nourish the skin.

The granulated sugar and coconut granules cleanse the skin.
catcher:
You must bring an egg yolk, a teaspoon of flour and drops of coconut oil. Coconut oil can also be replaced with olive oil or 

black seed

oil .

After mixing the materials and obtaining the mixture, it must be placed on the face for a period ranging from twenty minutes to half an hour.

After that, the face must be washed in the usual way, and it is preferable that people with mixed skin not use soap and resort to a special wet towel with frying in hot water to get rid of the remnants of oils.

After that, the process of moisturizing the skin with a moisturizer must be done.

This mask has many benefits, as the egg yolk rids the skin of impurities and purifies it, and nourishes the inner cells of the skin, as well as containing many important and nourishing elements for the skin.

This mask, containing egg yolk, also rids the skin of

dark spots

and gives the skin softness and smoothness, and with repeated daily care, it rids the skin of fine lines.

Coconut gives high moisture to the skin, lightens dark spots, helps heal burn scars and acne, and helps treat sunburn and

melasma

caused by

pregnancy

.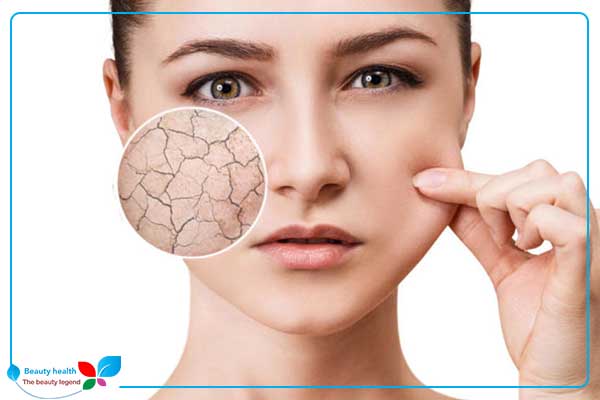 Mixed skin or combination skin
This type of skin combines dry and oily skin.

The chin area, the forehead and the nose area are characterized by the appearance

of

black and white heads

and pimples, while the skin is dry on the sides.
Combination skin care methods
After we got acquainted with the types of skin and before getting to know some methods of care for oily skin, dry skin and steps for skin care at home, let us now learn about ways to care for mixed skin through the daily face care schedule suitable for this skin type (dry skin):
When people with mixed skin use a lotion, make sure that it is alcohol-free and suitable for the skin, such as the Clinique foaming cleanser, and an avene cleanance gel can also be used.

When using

a

moisturizer for mixed skin

, it should not contain oils. Clarins hydra mat lotion can be used, which is one of the best moisturizers for this type of skin type. As for the night moisturizer, it is recommended to use vichy


normaderm night detox, which is used before bed .

It is beneficial for combination skin to use ren invisible pores detox mask, this mask helps the skin to absorb all the oils and helps reduce the appearance of oils.

Make sure to clean the skin permanently.

Take care to exfoliate the skin at the necessary time.

You should not sleep before removing the makeup, because sleeping without removing it, the skin absorbs all the chemicals on the face, and this leads to the secretion of many grains and oils.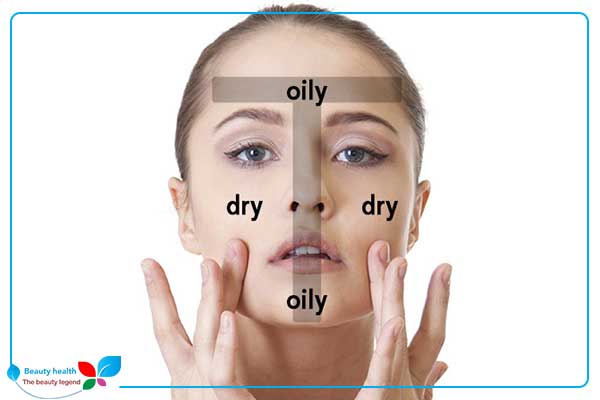 sensitive skin
It is quick to irritate and redden skin, as it is susceptible to any environmental conditions.

It is also characterized as being clear, but when affected by any conditions, redness and irritation appear.

Therefore, people with sensitive skin are advised to stay away from irritants to maintain their skin.
normal skin
Normal skin is one of the best types of skin, and it is a balanced skin, characterized by few defects and many features.

They do not have acne problems, they do not have wrinkles early.
Skin care steps at home
---
After we learned about the types of skin and some ways to care for oily, dry and mixed skin, we will now learn about steps for skin care at home:
Follow

a

healthy diet

and proper nutrition, where you should focus on eating vegetables and fruits.

Stay away from smoking, all smokers or women who are close to smokers appear to have an older skin age than expected.

Drinking water in the best way required for the skin, where you should drink two and a half liters of water per day on average; To give the skin freshness and vitality and make it look younger than its age.

It is preferable to take care of the skin naturally, so it is recommended to resort to products that have a natural composition.

Stay away from products that contain chemicals, parabens, nickel, and other substances that may harm the skin.

Stay away as much as possible from sunlight.
The natural and effective skin care collection from Forever International Company
The skin care group consists of natural ingredients that are very effective on the skin, and the group consists of the following:
A toner made from aloe vera, seaweed, cucumber and white tea.

A natural scrub made of jojoba and bamboo, lemon essential oil, papaya, pineapple and grape juice are added with eac

vitamins .

Awakening

Eye

Cream . It is made up of a high concentration of

collagen

to get rid of fine lines and

dark circles

and lift the upper eyelid.
Aloe vera skin care methods
The aloe vera plant contains many important benefits of the gel to maintain and treat the skin, including:
Aloe vera contains anti-

fungal, anti-bacterial

and anti- inflammatory properties.

It protects and cleanses the skin by forming a protective layer.

It is very effective in fighting

acne

and sunburn.

It has amazing healing and anti-aging properties.

It is also considered useful in treating sores caused by organ herpes.
Ways to maintain jojoba skin
The jojoba plant is a desert plant that grows in Mexico and has amazing skin protection benefits, including:
It is considered one of the most powerful plants in the skin care and restoration of damaged ones.

It also moisturizes the skin and restore freshness to it.

It also works to treat dry skin problems.

Maintaining the balance of sebum production in the skin.

It also helps reduce the appearance of wrinkles and signs of aging.

Contribute to the treatment of acne.
You can also order the original product by contacting the company representative, and the product will arrive at your doorstep in the Gulf countries:
We also want to note that maintaining normal skin without any problems requires an integrated healthy diet based on healthy food, sports and a healthy life.