recipes for dinner
recipes for dinner
Find recipes for dinner | The search for recipes for dinner is one of the important things in every woman's kitchen, where dinner recipes are important recipes, as they should be light on the stomach
recipes for dinner:
---
Find recipes for dinner | The search for recipes for dinner is one of the important things in every woman's kitchen, where dinner recipes are important recipes, as they should be light on the stomach, quick to prepare and easy to eat, and many prefer that these dinner recipes be from vegetarian recipes rich in fiber and important nutrients, and in today's article from health beauty Kitchen We will present to you the most delicious recipes for dinner that are light, quick, healthy and easy to prepare.
Chicken dinner recipe:
If you want to find delicious, light, fast, and protein-rich dinner recipes, you can choose this amazing chicken and onion dinner recipe:
Chicken Dinner Recipe Ingredients:
Half a kilo of chicken breasts.

1 green pepper.

pepper spoon.

one onion.

Two tablespoons of olive oil.

Quarter of a teaspoon of crushed ginger.

Quarter of a teaspoon of crushed cardamom.

Lemon.
How to prepare a light and easy chicken recipes for dinner:
We put the pan on the fire and put the olive oil in it, then we chop the onion into slices and put it on the oil.

Wait until the onion wilts well, then cut the peppers into squares and place them on top of the onion, sprinkle with salt and stir them together for 10 minutes.

Then add the chicken breasts to the pan, stir them together and leave them until the chicken breasts are well cooked.

Then add the cardamom, ginger and pepper, stir, and then turn off the heat to the pan.

After that we add lemon juice to the mix and then we can eat it near the yogurt and enjoy a delicious dinner.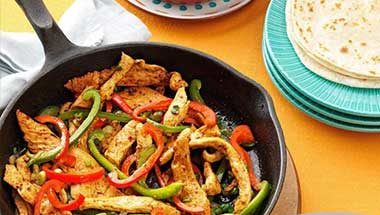 Light dinner recipes:
If you want light dinner recipes for your hand, a very special option, easy to prepare and fast, is the zucchini recipe with eggs, which we will guide you on how to do it correctly:
Egg zucchini recipe ingredients:

zucchini number 4.

One link.

Two eggs.

pepper.

salt,
How to prepare egg zucchini recipe:
We wash the zucchini and then cut it into small squares, as well as cut the onion into very soft squares.

Put the onion with

olive oil

in the pan, add salt and leave it until it wilts well, then add the chopped zucchini.

After 5 minutes of adding the zucchini, whisk the two eggs in a side dish and place them on top of the skillet.

Stir until the eggs are cooked well, then add the pepper and it is ready for a light and useful dinner.

It can be served with tomatoes or with yogurt as desired.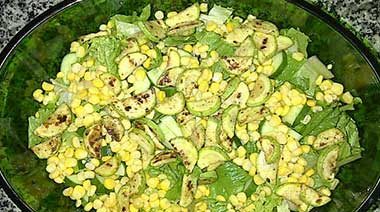 Dinner recipes for kids:
If you want to find recipes for dinner for children, we recommend rice and ginger soup, one of the soups rich in useful elements, delicious and easy to eat for dinner for children:
Rice and Ginger Soup Ingredients:
a cup of rice.

4 cups of water.

an onion.

Capsicum.

spoon of crushed ginger

spoonful of ghee

pinch of salt

spoon of crushed cardamom

Two cubes of chicken maggi.
How to make rice and ginger recipe:
Put the tablespoon of ghee in the pot and add pepper and onion to it, after cutting them in the form of small squares.

Then add the water and let it boil, then add the salt, cardamom, ginger and pepper, and then add the rice.

Leave the soup on the fire until it is well cooked, and then serve it and enjoy a healthy dinner.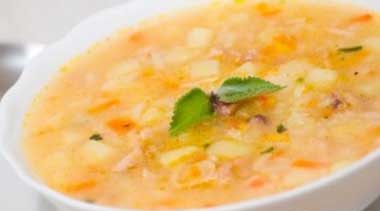 Dinner idea in minutes and inexpensive:
Are you looking for easy and quick dishes for dinner, we offer you the potato meal with cheese for a distinctive and easy-to-prepare dinner. Follow with us how to make this quick and economic meal:
Potato Curry Ingredients:
4 sweet potatoes.

Curry spoon.

an onion.

piece of butter.

parsley.
How to make potato curry:
We cut the onions and potatoes into squares, and then start putting the butter in the pan and add the onions to it.

After the

onions

wilt,

put the potatoes and leave them until they are well cooked, and then put the

parsley

.

And then at the end, after the ingredients are cooked, we add the curry and enjoy the delicious taste of dinner.

Serve this dinner dish with

yogurt

or vegetable salad and a little lemon can be added to it at the end when serving.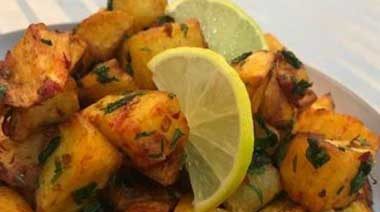 At the end of the article find recipes for dinner:
We have provided you with healthy and useful dinner recipes that are rich in useful elements for children and adults. They are also easy to prepare and inexpensive. You can try them and enjoy their delicious taste. You can also share your experiences with us in the comments and give us your opinion of our useful and easy recipes for dinner.