Benefits of pineapple for pregnant women
Benefits of pineapple for pregnant women
Benefits of pineapple for pregnant women | Vegetables and fruits in general are useful for a pregnant woman and the fetus, but what do you know about the benefits
Benefits of pineapple for pregnant women:
---
Benefits of pineapple for pregnant women | Vegetables and fruits in general are useful for a pregnant woman and the fetus, but what do you know about the benefits of pineapple juice for a pregnant woman and when it should not be consumed? In this article, we will talk about the benefits of pineapple for pregnant women. Follow us on how you can benefit from it.
Pregnant women usually avoid pineapple because it contains an enzyme called bromelain, which may be responsible for miscarriage when present in a pregnant woman's body in large quantities.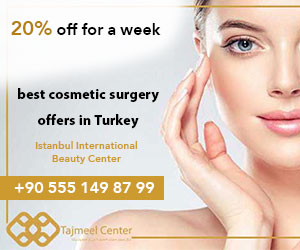 Aim for no more than seven or eight cups of pineapple a week. Choose canned pineapple, as the bromelain is extracted from the fruit during the canning process.
Benefits of pineapple for pregnant women:
---
The benefits of pineapple for pregnant women are multiple, the most important of which are:
Enhance immunity and resistance in the pregnant woman and the fetus, because pineapple is a rich source of vitamin C.
These vitamins boost immunity and prevent cell damage.
The vitamin C in pineapple helps produce collagen, which is a structural protein responsible for the development of a child's skin, bones, tendons, and cartilage.
Maintains bone health as it contains manganese, which promotes bone health and prevents the risk of osteoporosis.
Pineapple contains vitamin B1, or thiamine, which regulates the heart and nervous system.
Increased production of red blood cells, vitamin B6 promotes red blood cell production, thus preventing anemia.
It produces antibodies and relieves morning sickness.
The copper in pineapple is essential while making your baby's heart. It also helps in the production of red blood cells.
Prevents congenital disabilities in the child.
Maintains gut health.
Prevents water retention in the body Varicose veins are when the veins in a pregnant woman's leg swell and swell, causing pain.
It lowers blood pressure and improves mood.
Pineapple damage to pregnant women:
---
After we learned about the benefits of pineapple for a pregnant woman, is pineapple harmful for a pregnant woman? In fact, eating pineapple during pregnancy negatively affects pregnancy when it is consumed in excess. And among the most important harm that can be caused by pineapple during pregnancy:
Acid reflux:
Pineapple contains acids can contribute to the emergence of acid reflux or heartburn Almadh.tarafa to  the acidity treatment for pregnant drinks .
If you have a weak or sensitive digestive system, it is best to avoid this fruit.
Miscarriage or premature labor:
A build-up of bromelain in the body may soften the cervix and lead to miscarriage or premature labor.
Bromelain might cause uterine cramps, rashes, and vomiting during the first trimester of pregnancy.
Increase diabetes level in the blood:
Increased blood sugar as pineapple contains a lot of sugar.
Pineapple is not suitable for women with gestational diabetes.
overweight:
Pineapple is high in calories.
Not recommended for pregnant women who are overweight.
diarrhea:
It contains bromelain which is responsible for diarrhea if consumed in large quantities.
Sensitivity:
If you are not used to eating pineapple and have not tried it before.
You may have allergic reactions such as itching, swelling in the mouth, runny nose, or asthma in some cases.
Does pineapple cause miscarriage?
---
Yes, it can cause miscarriage if used in large quantities. Know the quantities allowed for you during pregnancy.
Avoid pineapple during the first trimester.
From the third to the sixth month, you can eat about 50-100 grams of pineapple per week.
From the sixth to the ninth month, you can consume about 250 grams of pineapple daily.
At the end of the article Benefits of pineapple for pregnant women:
In the article, the benefits of pineapple for pregnant women, we learned about the most important benefits that people provide to a pregnant woman and how it helps her in treating various problems, and on the other hand, we talked about the danger of excessive consumption of people during pregnancy. Therefore, if you want to eat pineapple during pregnancy, it should be in reasonable quantities, as it is useful for you in small quantities.
And if you have more questions about eating pineapple during pregnancy, you can watch the video or leave your question in the comments so that the competent team can answer it. You can also visit the pregnancy section of the Health and Beauty website, as there are many useful topics for pregnant women in it.